Ghantasala Venkateswara Rao
(Telugu:
ఘంటసాల వెంకటేశ్వరరావు
)(1922-1974) born in Choutapalli, near Gudivada was a singer and composer of Telugu film music. Gifted with what V.A.K.Ranga Rao called "The most majestic voice", and sound formal music
training
he
received
from Sri Patraayani Sitarama Saastri (Saaluuru Chinna Guruvu Garu), he helped Telugu film music develop its own distinct character ,so much so, that, for nearly half a century, his was the voice of Telugu films. He was Telugu cinema's first playback singer for movies.
As a freedom fighter he was jailed for two years in Alipore. He served as the 'Aaasthana Gaayaka(court musician)for the TTD. He was also a recipient of the Padma Shri.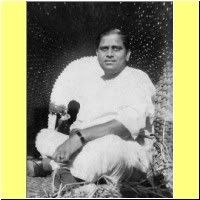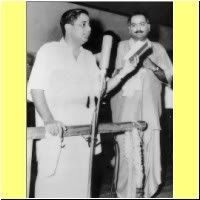 The famous renderings of Ghantasala Venkateswara Rao include BhagawadGita, Patriotic Songs, Padyalu (unique genre of Telugu - singing the verses in dramatic style), filmsongs, folk songs etc. He introduced the technique of changing the voice pitch and diction to suit the actor singing the songs on the screen. People were so enamoured by this that they started imagining the hero of the movie just by listening to him sing over the radio. Such was his brilliance.
His Famous work:As Playback Singer and Music Director
:
* Shavukaru
* Patala Bhairavi
* Mayabazar
* Gundamma Katha
* Lavakusa
* Rahasyam
As Playback Singer:
* Devadasu
* Kanyasulkam
* Donga Ramudu
* Thodikodallu
* Dr Chakravarthi
* Iddaru Mitrulu
* Appu Chesi Pappu Kudu
* Jagadeka Veeruni Katha
* Jayabheri
* Mooga Manasulu
* Manchi Manasulu
* Bhakta Jayadeva
* Mahakavi Kalidasu
* Bhakta Thukaram
* Panduranga Mahatyam
* Aradhana (1962)
* Atmabalam
* Prema Nagar
* Bangaru Babu
Private Albums:
* Pushpa Vilapam
* Patriotic Songs
* Bhagawad Gita
* Devotional Songs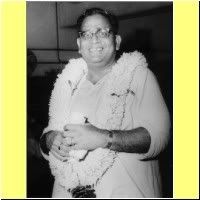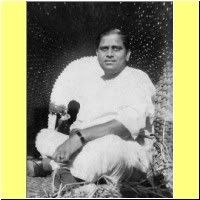 Download link:
Code:
http://rapidshare.com/users/66JCQD
Download & n'joy..
Check out here to see updated list of wonderful songs..
YOu can request any telugu songs by replying this thread..
If any problem in downloading pm me..
If you like this post reply to this thread..